Site of the Week
5160-5168 Blazer Parkway
Searching for cool tech/flex office space in the heart of Dublin, with access to plenty of parking and amenities? This office/flex industrial building is located minutes from the Bridge Street District and will be within walking distance of exciting new amenities planned as part of the Dublin Corporate Area Plan. Great neighbors next door and across the street include Cardinal Health, Ashland Inc., Express Scripts, and Garden City Group. Available space at 5160-5168 Blazer Parkway ranges from 8,700 SF up to 26,278 SF. Learn more here.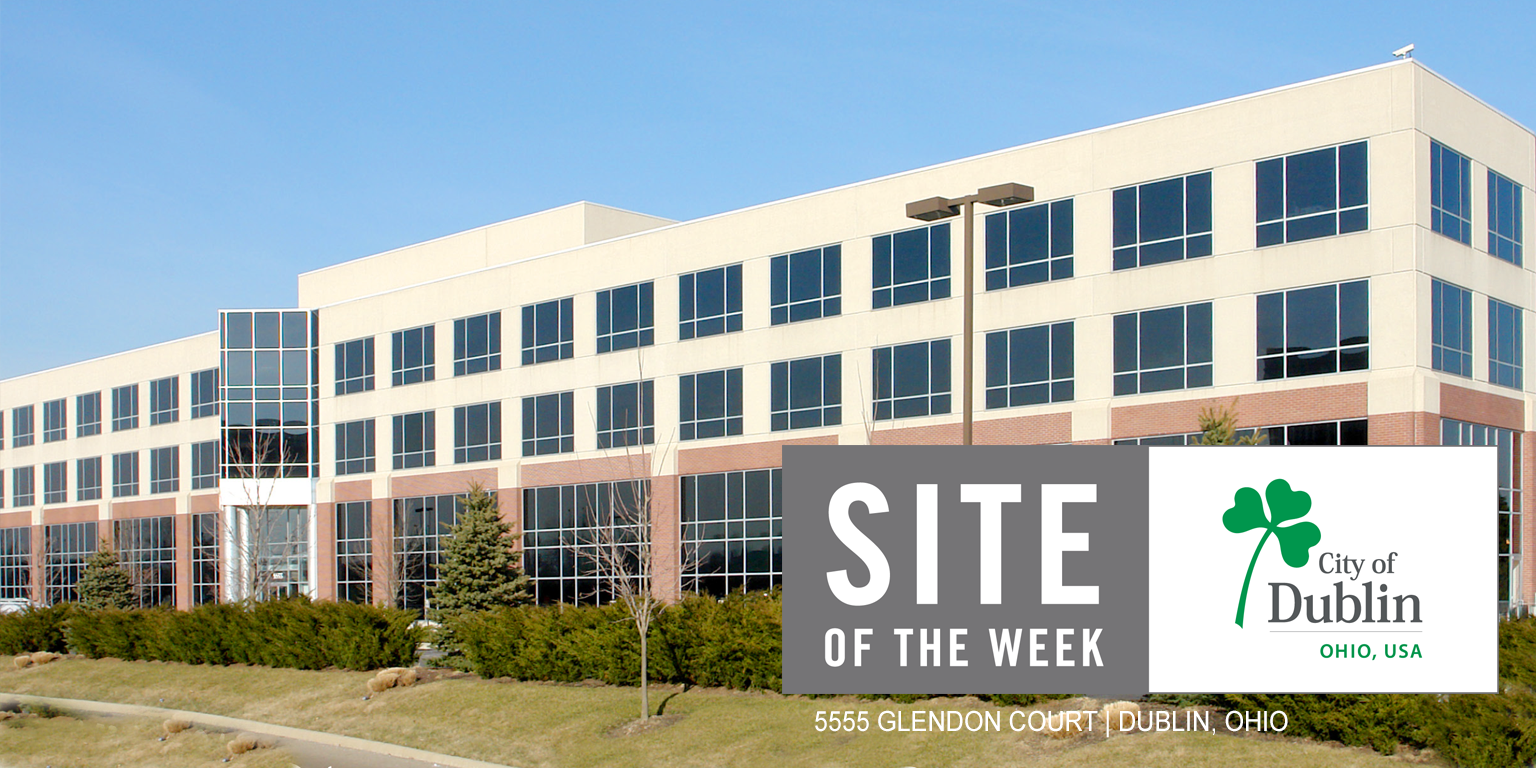 5555 Glendon Court
If highway visibility, convenient access and proximity to shops and restaurants are at the top of your site search wish list, 5555 Glendon Court is the building you've been looking for. The 33,250 SF 2nd floor suite is now available, with great neighbors including Careworks, IBM, and Sedgwick in Dublin's Emerald Corporate District. Explore all available commercial sites and buildings in our seven thriving business districts.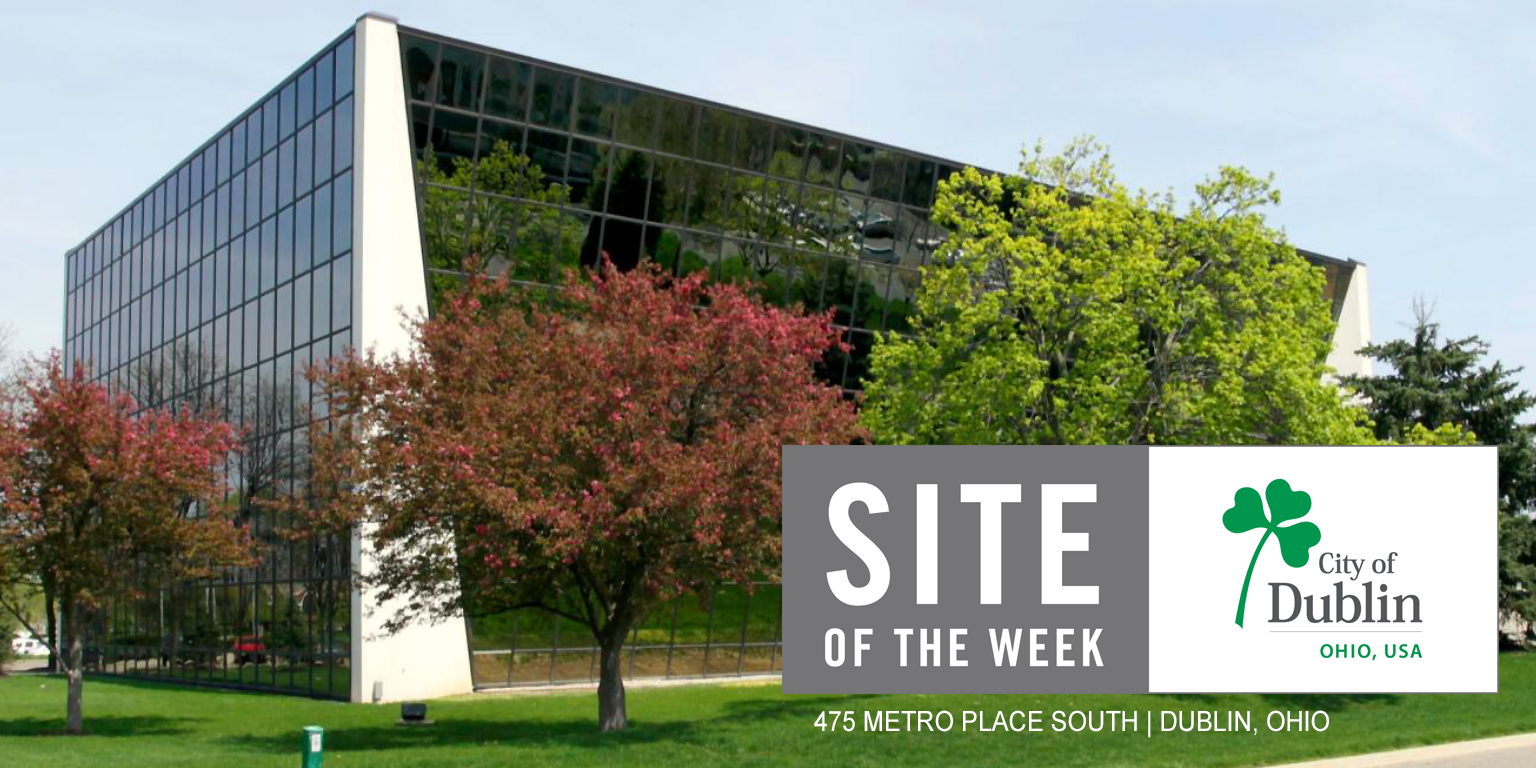 475 Metro Place South
Are you looking to grow or expand your business and need an ultra-high speed fiber network beyond 1 gigabit? How about up to 100 gigabits? The Dublink Transport 100 gig fiber network is available to businesses in the Dublin, Ohio Metro Office Park, including the newly renovated 475 Metro Place South. This office building has brand new HVAC systems, large open floor plans, and is within walking distance to restaurants, hotels and other amenities.
Explore all available commercial sites and buildings in Dublin's seven thriving business districts.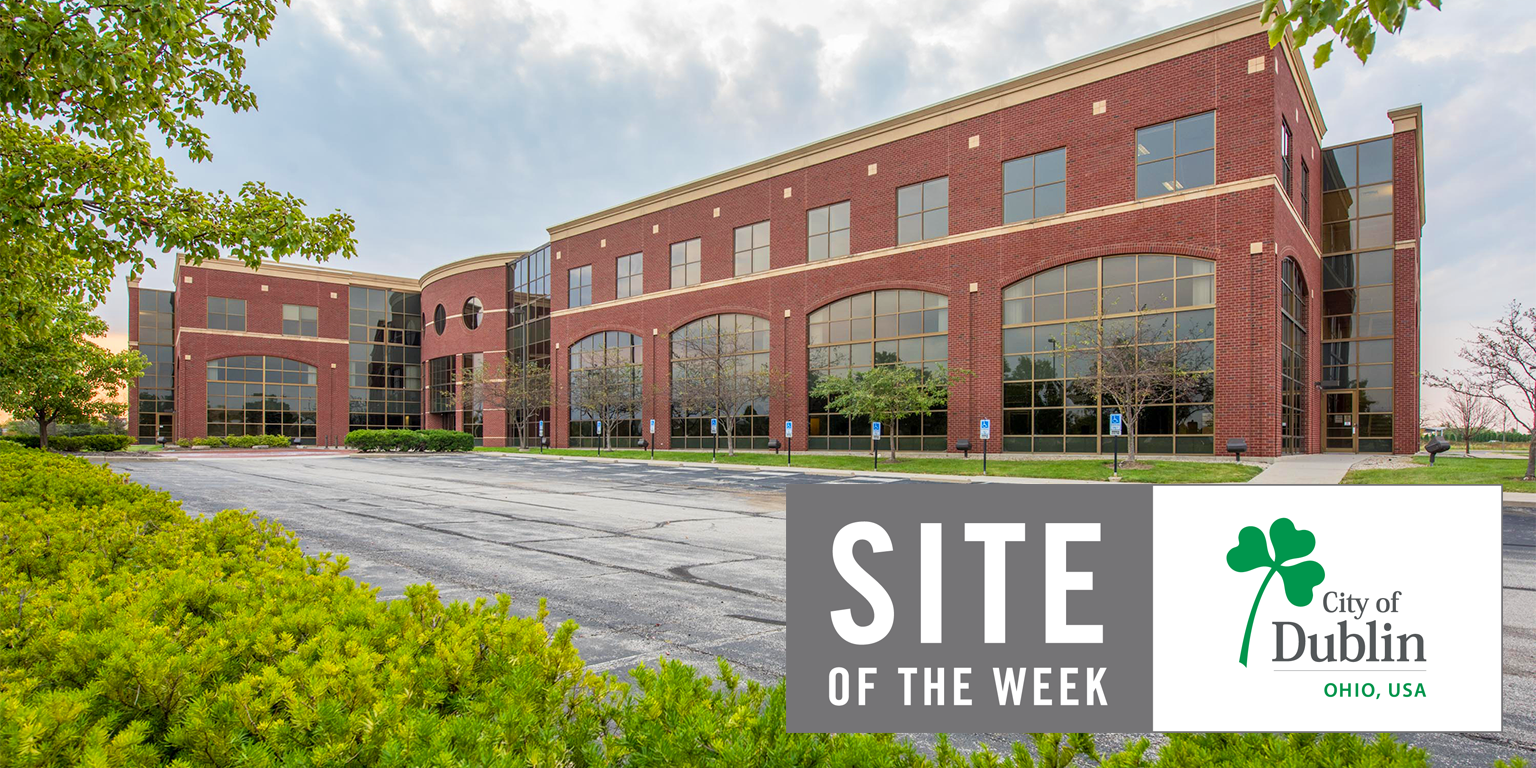 6805 Perimeter Drive
Looking for a signature building for your corporate headquarters with plenty of parking and employee amenities? Check out 6805 Perimeter Drive – a 106,981 SF, 3-story office building with the opportunity to expand by 48,000 SF. This building has 597 parking spaces (6 per 1,000 SF), expandable up to 8 per 1,000 SF ratio. Availabilities range from 35,660 SF up to 106,981 SF.
This building is in Dublin Ohio's Perimeter Commerce District and is within walking distance of shops, restaurants, coffee shops, and the OhioHealth Dublin Methodist Hospital, and has easy access from two interchanges. Explore all available commercial sites and buildings in Dublin's seven thriving business districts https://www.econdev.dublinohiousa.gov/property-search/