FitBiz corporate wellness programs
are led by nationally certified trainers and instructors, registered dietitians and experienced health professionals who are passionate about making positive change in your company.
Treat your office to one free session on us! Dublin businesses and organizations are invited to choose from the list below, or contact us to design a custom program. To learn more and sign up, contact Mollie Steiner.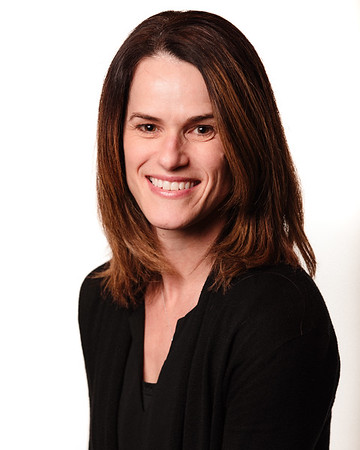 Mollie Steiner, M.S.
Recreation Administrator for corporate and community wellness
Call Mollie Today: 614.410.4553
Fitness Classes
(Single class sessions or 4-6 week series)
Barre
Fusing the best of Pilates, yoga, aerobics and elements of the strength training exercises professional dancers do, this full-body blend of movements challenges your core, strength and stability.
Boot Camp
This class will keep you guessing and will provide a different challenge each time! Workouts are designed to improve your overall fitness – strength, cardio, speed, agility, balance and core by using bodyweight exercises and cardio intervals.
Butts & Guts
A 45 minute glute, leg and abdominal workout geared to strengthen and define the muscles of the lower body and core.
Functional Fitness
This low impact class combines cardio training with body weight exercises designed to help you improve muscular strength and endurance, bone density, balance and flexibility. Finish the class with core strengthening exercises and a great stretch for a complete and functional workout.
Mat Pilates
Think "long lean body." This class focuses on strength and flexibility of the entire core and is based on the traditional studies of Joseph Pilates. The exercises combine a variety of Pilates poses and stretches to strengthen your core and lengthen your muscles.
Pound
A full-body cardio jam session combining light resistance with constant drumming. It fuses cardio, Pilates, strength, plyometrics and more using light weight drumsticks which add an element of fun.
Relaxing Flow Yoga
Connect your mind, body and breath to just PAUSE. Welcome to a relaxing yoga session where the aroma of lavender meets calm music, creating an experience as unique as you. Embrace the calmness of this relaxing flow yoga class as you increase strength and flexibility while at the same time reducing daily stress.
Strength & Stability
A full body strength and conditioning class using a variety of body weight and strengthening exercises that help build muscle, core stability, and balance.
Tension Release Breaks
Improve productivity, alleviate stiffness and increase your energy level in just 15 minutes. Take a break from sitting and join your co-workers by doing gentle stretching and movement exercises that will get you on your feet and feeling refreshed! Tension Release Breaks can be done as a group or for individual work departments.
Wellness Walks
Enjoy a sensory hike with a focus on color, pattern, sound and scents of nature. Just walking outside has positive physical and mental effects such as lowering blood pressure, decreasing stress and increasing positive emotions.
Work Day Yoga
Prolonged sitting is a health crisis! Long periods of immobility, like the 8-hour work day, have detrimental effects on your health. Frequent low impact exercise, such as yoga, can prevent and reverse these effects. Learn simple yoga-based movements to use throughout the day to overcome stiffness, loss of lean muscle and imbalance. You will also receive a flowsheet of 20+ movements to remind you how to keep moving throughout your work day.
Yoga for Every Body
Whatever your fitness level, you can enjoy the benefits of yoga. Yoga increases flexibility and strength while reducing stress and tension. No need to be intimidated, this class introduces a gentle sequence of poses that can be done anytime. Poses can be modified for those with injuries or physical limitations. 
Yoga for Low Back Pain
This instructional Hatha style class blends yoga with expertise in physical therapy to care for your aching back. Each class in the 4-week session builds on the previous one to safely and effectively obtain the benefits of yoga for ongoing health. The class is designed to build awareness of breathing and postural alignment and to improve core strength and flexibility. Each class will end with a mindfulness session and full relaxation that has been designed to promote pain relief.
12 Yoga Poses for Bone Health
A recent study showed improvement in bone density with the consistent performance of 12 yoga poses. In this class participants are guided through the 12 yoga poses and will discuss issues related to aging and bone health.
Zumba®
A dance fitness workout that anyone can do. Leave your inhibitions at the door, grab a hold of some attitude and enjoy the sounds of Latin and international rhythms. Combine simple moves with motivating music and experience an exhilarating calorie burning, body energizing class!
Nutrition Services
Grocery Store Tours
This program includes a group walk through a local grocery store and education on how to properly read food labels. At the conclusion of the program participants will be able to compare products while they shop and will learn how to make healthier choices.
Nutrition Counseling
Nutrition counseling provided by a registered dietitian helps participants make healthy food choices with an emphasis on lifestyle changes which result in weight loss and improved health. Sessions also include healthy meal planning and recipes.
Wellness Weigh
This 4-week program teaches participants about good nutrition and helps them lose weight sensibly. The program is divided into 4 sessions: (1) ChooseMyPlate, (2) Portion Distortion and Label Reading (3) Eating Out strategies and (4) Cooking Demonstration inspired by MyPlate. Learn to make healthy changes while reducing the amount of salt and sugar in your diet.
Nature Education (30-60 minutes)
Business Wild
Speaker/Presenter OR a Discovery Hike version done in the greenspace or even the parking lot of your business!
Wild animals are often very skilled entrepreneurs! They excel at the business of life in order to survive. Their business models focus on risk management, economy of scale, efficiency, energy conservation and innovation. They conduct their daily affairs using cost-benefit analysis, consumer survey, data collecting and many other techniques we are familiar with and many we are not!
Plant Connections
We'll connect with nature through creating seed starters using orange, lemon and lime skins. Participants can take home their starters and later plant their home-reared starter plants.
The Wild in Wildlife: Truth is Stranger than Fiction
Explore the weird, wacky and wonderful adaptations in nature, from the air conditioning systems of vultures and cottontail rabbits to the instant messaging capabilities of bees to the invisible coding employed by rodents, butterflies and many plants to attract, detract, target or confuse! Nature is amazing and fun!
Wellness Walks
Enjoy a sensory hike with a focus on color, pattern, sound and scents of nature. Just walking outside has positive physical and mental effects such as lowering blood pressure, decreasing stress and increasing positive emotions.
Where the Wild Things Feast
Baby animals in the wild have to grow fast and efficiently for the best chance of survival and to obtain the best foods possible throughout their lives. Instincts directing animals to the most nutritious and efficient foods is not unique to them! We have the same ability if we pay attention to our bodies combined with our knowledge of nutrition! We'll look at some of the really "wild" diets of our wildlife neighbors and learn how to choose the best foods to nurture our bodies. 
Corporate Volunteering
Giving back, involvement in and caring for our communities are vital efforts in our world. Corporate social responsibility is not only the right thing to do, but a key aspect in employee morale, retention and overall satisfaction. Depending on a company's goals, we will work together to match you with a community need. Volunteers may help with parkland, gardens, waterways and nature education; create safe bicycling initiatives; work with children, seniors or those with special needs for recreational programming; help with massive special event duties; measure technology effectiveness and customer service; and offer helping hearts, hands and minds for special projects. If looking for volunteer opportunities for your employees, we can help!
Fitness Assessments
InBody
Body composition (percent fat and lean body mass) reflects the results of both physical activity and nutritional practices. Body weight alone can be very misleading. Even though we need a certain amount of fat in our bodies to ensure good health, excess body fat has been found to increase the risk of diseases such as cancer, diabetes and heart disease. Only by accurately measuring body composition do you learn the amount of fat and lean tissue that makes up your weight, enabling sensible decisions regarding nutrition and exercise programs. InBody assessments are performed at the Dublin Community Rec Center.
Health Coaching
Work with a certified Wellcoach to help you get "unstuck" and make true progress towards better health and wellness. Working with a coach offers you a non-judgmental approach that provides a profound level of support and guidance to help you achieve your goals for long-lasting lifestyle change. Whether your goal is to lose weight, find balance, or get more out of life, wellness coaching is one of the most effective approaches to help people make and sustain improvements in their well-being.
Wellness Presentations (30-60 minutes)
Breathe Better, Feel Less Stress
Breathing is a continual process. When your mind perceives stress, your breathing pattern changes which can keep you in a state of chronic stress. But the opposite is also true and can be used to your advantage. Control your breathing and you can control your body's response to stress.
Building Movement into Your Work Day
Learn how to build movement into your work day by seeking out opportunities in your day-to-day routine. Create a lifestyle at work that promotes better health, helps reduce stress and increases productivity. Come prepared to learn and move from time to time. Exercise clothing is not required.
Calories In vs. Calories Out
Learn how the amount of calories you consume vs. the amount of calories you expend play a role in achieving or maintaining a healthy weight. You will also learn how to estimate a healthy calorie intake for your specific needs and goals.
Choose My Plate
Participants will learn to eat sensibly by using MyPlate as a guide. Each of the 5 food groups will be discussed. Participants will review their current eating plan and explore ways to add fruits and vegetables when meal planning. 
Cooking Demonstration
Learn how to make nutritious food that is not only healthy but still full of flavor. Demos can be customized to meet your needs and interests (e.g. snacks, salads, lunch, dinner, sides, desserts, etc.)
Creating a Healthy Pregnancy
Learn how to create a healthy pregnancy by being mindful of your body, understanding proper exercise guidelines and creating healthy eating habits.
Creating Healthy Habits
Create new habits that stick by learning how to set and achieve goals through behavior modification techniques. You will learn how to identify and overcome barriers that generally hold you back.
Decluttering your Life
This class is for anyone who is feeling stuck or overwhelmed in their life. You will discuss the different types of clutter that can show up in life, including physical clutter, time clutter and emotional clutter. Learn ways to remove the clutter that is wasting space, time, money and energy.
Detoxing Your Body for Beginners
If you've never done a detox before and are wondering if you should, this class is for you. Learn why detoxing matters, how to tell if you need a detox, and how you can fit it into your busy schedule. Review the three mistakes most detox beginners make and tips to avoid them, and learn how to choose the detox that's right for YOU!
Diet Myths – Keys to Lasting Weight Loss and the End of Diets Forever!
Do you struggle to lose weight and actually keep it off? Do you feel like you eat healthy but losing weight is still a struggle? Is the only way to lose weight to deprive yourself of the foods you love? Learn the 6 culprits that are stalling your metabolism and preventing you from losing weight, and what foods are increasing your cravings and causing you to hold onto those extra pounds.
Do I Really Need the Salt Shaker?
Participants will learn the recommended daily amount of salt for adults and will examine the salt content in foods by reading food labels. Learn how to prepare tasteful meals by using healthy food alternatives in place of added salt.
Do's and Don'ts of Dining Out
This presentation will help you feel prepared for any dining out situation. Learn how to still achieve your goals of eating healthy while enjoying meals outside the home.
Energy Boost 101
Discover 6 known culprits that are robbing your energy and simple strategies you can implement immediately to avoid the 3pm sugar crash. Learn about the five power foods you can easily integrate into your diet today and how to increase your energy for good without supplements or caffeine.
Exercise for Stress Management
You have heard that you can use exercise to manage your stress. But not all types of exercise provide the stress relieving effects that you may want. How you spend your day will determine the type of exercise you need.
Healthy Holiday Eating
Explore ways to make holiday recipes more healthy with ingredient substitutions and learn how to stay on your eating plan during the holidays. Taste testing can be included if desired.
Kick the Sugar Habit for Good!
It's no surprise that most Americans today are addicted to sugar. Be inspired to positively change your relationship with sugar and to finally control what you eat and drink. Understand what causes our uncontrollable cravings and learn how to reduce them naturally over time.
Managing Stress
The key to stress management is awareness of its impact on your health in the present moment. A variety of management strategies will be discussed that create mindful awareness.
Mindful Eating
Do you ever eat while driving? At your desk? While you're watching TV? Mindful eating involves slowing down, focusing and learning to savor your food. Become a more thoughtful eater and truly enjoy meal time.
Organizing your Busy Schedule
This class is for anyone who feels like there are not enough hours in the day. You will discuss some common "energy wasters" and strategies for decluttering your daily schedule. Learn the basics of time management, re-evaluating your schedule, prioritizing time and how to avoid over-committing yourself.
Paper Clutter
This class offers strategies and solutions for one of the most common clutter problems. Many people are drowning in paper clutter and don't know what to do. You will discuss ways to simplify office spaces and paper filing systems, as well as ways to reduce incoming paper, shredding, scanning and strategies to find what you need more efficiently.
Portion Distortion and Label Reading
This interactive session will explore how portions have changed over the years in the American diet. Learn what a true portion size is and an easy method to identify proper portion sizes. Participants will also learn to read and understand food labels.
Productivity 101
Explore some of the most common ways time and energy are wasted at work and how this impacts your overall well-being, personal productivity and work-life productivity. Discuss prioritizing your time and goals, as well as practical strategies to reduce wasted energy.
Sentimental Clutter: How to Let it Go
Having a hard time letting go of things that are no longer useful? Discuss what to do when you keep things based on emotional attachments and learn some common reasons for holding on to too much "stuff". If you have lost a loved one, are having trouble letting go of the past, or procrastinate or delay making decisions which causes clutter to accumulate, this class will be helpful.
Stress and Your Health
Positive and negative events in our life create stress. But what is the impact of stress on our health? Each body system is affected. When you understand how stress affects your mind and body, you can begin to recognize its impact on your health. (* Could also incorporate a 30 minute presentation and 30 minute yoga/stretch activity).
Sugar Facts
Examine the added sugar content in foods and beverages by reading food labels. Participants will learn about the recommended daily amount of sugars for adults while also discovering healthy alternatives and substitutes. 
Why Do I Hurt – Pain as a Symptom of Stress
Stress, whether positive or negative, directly impacts the nervous system. When the nervous system perceives a threat, it sounds the "alarm", becomes excited, and the result is pain. While we feel pain in the body, it is all registered in the brain. Recognizing stress and then calming the brain and nervous system can help manage pain.
Work Day Yoga – Classroom version
Prolonged sitting is a health crisis! Long periods of immobility, like the 8-hour work day, have detrimental effects on your health. Frequent low impact exercise, such as yoga, can prevent and reverse these effects. Learn simple yoga-based movements that can be done in your work clothes to use throughout the day to overcome stiffness, loss of lean muscle and imbalance. You will also receive a flowsheet of 20+ movements to remind you how to keep moving throughout your day. 
** Stress Management Works!
A learning opportunity which incorporates 5 different topics and can be offered as a 5 week behavior modification series: (1) Breathe Better, Feel Less Stress (2) Exercise for Stress Management (3) Managing Stress (4) Stress and Your Health and (5) Why Do I Hurt – Pain as a Symptom of Stress.