In Dublin, we're marking the start of the summer season with some high notes. With economic indicators pointing up, COVID-19 positivity rates, hospitalizations going down, and strategic development projects in full swing, there are brighter days ahead. But don't take my word for it, check it out:
3 Hot Development Projects
The Corners: In partnership with the Daimler Group, the City of Dublin is developing land at the corner of Frantz and Rings Roads. "The Corners" will feature 47,000 SF of restaurant and retail space with two build-to-suit office pads of approximately 12,000 SF each. This mixed-use development will bring the amenities and walkability of Bridge Park to our workforce in Metro Place and beyond; including a new City of Dublin corporate park.
Wexner Medical center Outpatient Care Dublin: A new, $161.2 million Wexner Medical Center Outpatient Care facility is under construction in the City's West Innovation District, located off Shier Rings Rd and visible from US 33. The 272,000 SF building will include ambulatory surgery, endoscopy, primary care, specialty medical and surgical clinics, and more. Construction is well underway, with the new University Blvd expected to be completed by May 2022 and phase 1 occupancy to occur next summer.
Bridge Park Block G: You cannot deny the appeal of Bridge Park, but demand is showing us we can build more of it. Bridge Park Block G will consist of a 4-story residential building, a 4-story parking garage, and a 5-story mixed-use building with .58-acres of open space within the Crawford Hoying Development. The final plans were approved by the Planning and Zoning Commission in April. Construction is expected to begin later this summer.
2 Great Business Amenities
Dublink Transport: Dublink Transport is a blazingly fast, ultra-reliable fiber network that is 100 times faster than Google fiber. For businesses, it features ultra-low latency, better productivity, and is provided at no cost to companies that call Dublin home. Check if your building is already connected using THIS map.
Dublin Connector: The City of Dublin has partnered with SHARE and COTA to offer employees FREE rides from COTA bus stops to any employer within Dublin city limits. The SHARE app coordinates with COTA to allow for prompt rider pick-up and drop-off using the COTA timetables.
New Way to Relax
Designated Outdoor Refreshment Area (DORA): Patrons 21 years old and older can purchase an alcoholic beverage from one of 24 approved liquor permitted establishments and then sip, stroll, shop, and explore within Historic Dublin and Bridge Street. The DORA is in place from 5 to 10 p.m. on Thursdays through Saturdays. And if you're looking for a true Getaway, Collin Castore's latest craft brewing venture, The Getaway, is the latest stop on the DORA map.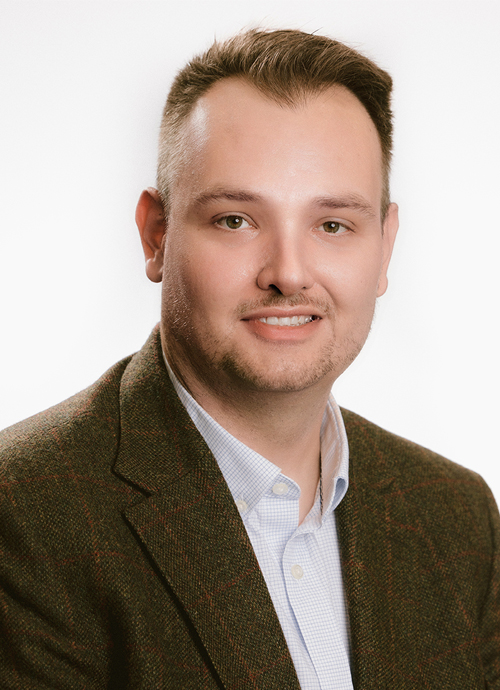 ERIC J. MEYER
Economic Development Administrator