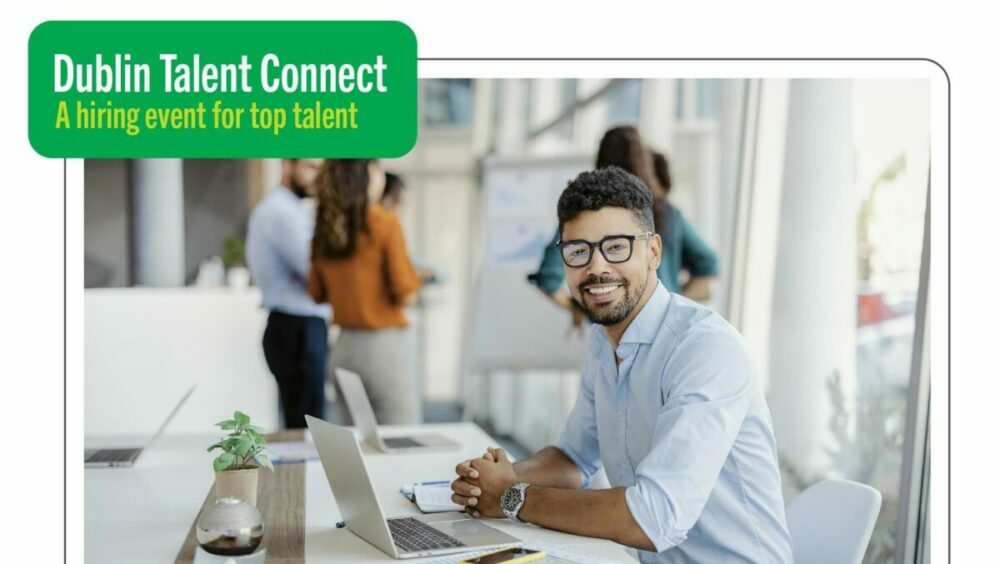 The City of Dublin is partnering with Chatstrike, Inc., a Dublin-based business itself, for "Dublin Talent Connect," a free virtual hiring event held Monday, May 22, through Friday, May 26, to attract potential employees to Dublin companies and support workforce recruitment.
"This award-winning event is an opportunity for the City of Dublin to actively connect our Dublin-based businesses with potential employees who want to work in Dublin and take advantage of our innovative workforce amenities such as Dublink Transport and the Dublin Connector," says City of Dublin Economic Development Administrator Jenna Goehring. "By partnering with Chatstrike, we're able to offer a streamlined platform that simplifies the candidate screening process for busy employers and prospective employees."
The Chatstrike experience provides a 24-hour virtual lobby where potential employees can review job opportunities from participating companies, ask questions online, submit applications and respond to requests from recruiters.
"To be able to chat quickly with multiple applicants at a time, and be able to determine who is moving forward, is an efficient way to screen even more candidates in a timely manner," says Joanna Javellana, lead recruitment coordinator at OSU Physicians, who participated in a previous Dublin Talent Connect event.
Interested job seekers can register here for Dublin Talent Connect and be ready to review employment opportunities when the virtual lobby opens on May 22.
This is the third hiring event the City of Dublin has sponsored through Chatstrike. The first event, held in July 2022, focused on Dublin-based medical and bioscience businesses and attracted more than 260 job seekers. A second event, held in November 2022, filled roles for Dublin-based businesses across all industries with more than 1,700 job seekers pre-registered for the event and 947 connections made with participating companies.