As we start to navigate these unprecedented times with school closures, shifts to working from home, and businesses needing to close or limit service, the Economic Development team wants to provide support with adjusting to this new normal. We have compiled a list of best practices when working for home to maximize productivity and maintain a sense of structure.
Maintain a routine: Without your normal morning commute, lunch break, and afternoon stroll, it may feel unnecessary to get dressed, eat at a set time, or get up to stretch your legs. However, without those things, it becomes easier to burn out throughout the day, especially if you have other distractions, like kids running around the house. It's best to get ready in the morning like you normally would, have scheduled meal times, and take short breaks during the day to stay most effective.
Create an intentional workspace: It may seem tempting to stay in bed or on the couch when working from home, but it is important to set up a specific space that is free from distractions. While not everyone is able to come up with a separate space, it is crucial to work from an area that you don't associate resting and relaxation with.
Stay connected with colleagues: Without daily conversations with your coworkers, the days can seem to drag on for longer and it may be tempting to get sucked into social media to get your daily dose of interaction. However, it may be better to actually schedule social time with your coworkers by holding a virtual lunch break, messaging each other throughout the day, and moving some meetings to video calls.
Manage expectations: Since everyone is attempting to navigate this new world, it is important to remember to be patient and understanding. Not being in the office can often limit the tasks you are able to accomplish and the timelines you're accustomed to. It may be necessary to have conversations with your teammates about what should be expected in the coming weeks to make sure everyone is on the same page.
Schedule time for self-care: When adjusting to this temporary new normal, it is important to prioritize your health and well-being. Make sure to schedule extra time to do things you enjoy, such as going for hikes, playing with the kids, cooking meals, or watching your favorite shows. Remember, the best way to get through this is by maintaining a sense of normalcy while being patient with ourselves and the rapidly changing world around us.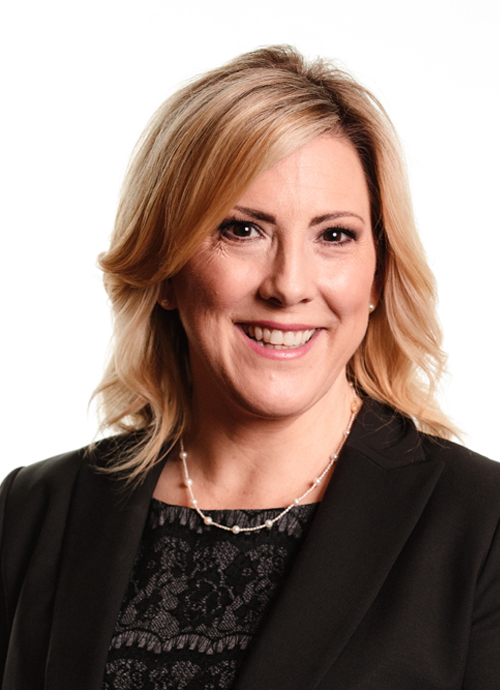 COLLEEN M. GILGER
CEcD, Director of Economic Development