It's no secret the fitness industry is filled with misinformation and confusion about what it takes to be truly healthy. And with many people still working out from home or hesitant to return to the gym, more people than ever are creating their own workouts, trying virtual fitness classes, and using home workout programs. But because there are so many conflicting messages out there, it can be difficult to figure out what types of exercise will work for you and deliver the results you're after. Below are five myths you may encounter and should ignore:
Myth #1: Targeted Fat Loss is Possible
Spot reduction is one of the biggest myths in the industry. No matter how many crunches you do for your abs or lunges you do for your thighs, someone with 20% body fat will never have abs or legs like someone with 10% body fat. We can't control which areas our body burns fat from, so your best bet is to incorporate a well-rounded strength and cardio program and a healthy diet.
Myth #2: Lifting Heavy Weights Will Bulk You Up
No amount of weight will make a woman look bulky or "manly" – they simply don't have enough testosterone to accomplish this. Lifting weights will increase lean muscle mass and reduce your body fat percentage to reveal a more toned physique.
Myth #3: Running Beats Walking
Since walking and running target the same muscle groups, just at different intensities, they come with similar health results when you compare overall energy burn. That said, it takes about twice the amount of time to expend the same amount of energy walking as you would running. So running still wins if you're short on time.
Myth #4: Muscle Turns to Fat if You Don't Use It
This myth likely comes from seeing former athletes who used to be fit and muscular and now look out of shape. Muscles grow when you strength train. When you stop, your muscles get smaller. It's as simple as that. Muscle and fat are two very different types of tissue and one cannot turn into the other.
Myth #5: Exercise Can Erase My Bad Eating Habits
You can't out-exercise a poor diet. About 80% of what you look like is based on what you eat. You can do everything right in the gym, but if you don't have a well-rounded meal plan you will not lose weight. So the next time you're tempted to eat those 300 calorie cookies, ask yourself if it is worth having to do 3 miles on the treadmill!
Along with our partners at The Ohio State University, the City of Dublin is proud to offer FREE fitness and wellness classes as part of our Fall FitBiz wellness series. Mark your calendars – classes will be held:
Fall FitBiz Wellness Series
Sept. 16 and 23 | Noon-12:30 p.m.
Oct. 14 and 21 | Noon-12:30 p.m.
Nov. 4 and 18 | Noon-12:30 p.m.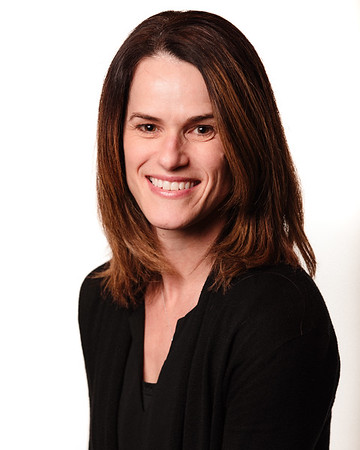 MOLLIE STEINER, M.S.
Recreation Administrator for corporate and community wellness
FitBiz – Show your employees that you care about their health and empower them to make positive choices.  Whether you choose one program or several, your investment will benefit both your employees and your bottom line.
Call Mollie Today: 614.410.4553