The holidays are over, the new year is upon us, and unfortunately the pandemic continues to follow us into 2022. With the virus infecting more and more people each day, we need our bodies' defenses to be as strong as possible. Now more than ever, it's important to incorporate positive lifestyle habits that can help you stay healthy and boost your immune system, the body's complex system that fights infection and disease. While there isn't a magic pill to improve immune function, there are steps you can take starting today to make your defenses as strong as possible.
Here are six science-backed ways to build and maintain a strong, healthy immune system, as well as why you shouldn't rely on supplements instead:
Maintain a healthy diet and weight: As with most things in your body, a healthy diet is key to a strong immune system. This means making sure you eat plenty of vegetables, fruits, legumes, whole grains, lean protein and healthy fats. And aim for a Body Mass Index of 25 or lower. To calculate your BMI, click here.
Get plenty of sleep: Sleep is when the magic happens, it's when the body is revitalized and when important infection fighting molecules are created. Aim for 6-8 hours of sleep per night and practice good sleep hygiene such as a consistent bedtime and wake time.
Exercise regularly Aerobic exercise has been linked to a more effective immune system. One way exercise may improve immune function is by boosting your overall circulation, making it easier for immune cells to travel more easily throughout your body. Focus on staying active and engaging in at least 30 minutes of moderate to vigorous exercise every day.
Minimize stress: Cortisol, the stress hormone, suppresses the activity of the immune system, which increases your chance for infection and illness. With so many things out of our control right now, focus on things you can control such as deep breathing, meditation, prayer or exercise.
Stop smoking: COVID-19 is a respiratory disease that can damage the lining of the air sacs in the lungs. If you're a smoker and you need a reason to quit, let this pandemic be the reason. If quitting doesn't save you from the virus, it may save your life down the road.
Stay up to date on recommended vaccines: Building a strong immune system starts with taking advantage of the best way we have to protect ourselves from harmful disease — vaccines. Your immune system is smart, but vaccines train it to be even smarter, helping it learn how to recognize and fight off certain disease-causing illnesses.
One last word on supplements: There's no shortage of supplements claiming they can stimulate your immune system — but be wary of these promises. Unlike medications, supplements aren't regulated or approved by the FDA. And there's no evidence that supplements actually help improve your immune system or your chances of fighting infection or illness. For instance, if you think a megadose of vitamin C can help you keep from getting sick, think again.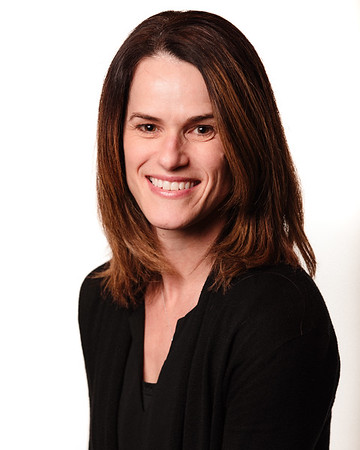 MOLLIE STEINER, M.S.
Recreation Administrator for corporate and community wellness
FitBiz – Show your employees that you care about their health and empower them to make positive choices.  Whether you choose one program or several, your investment will benefit both your employees and your bottom line.
Call Mollie Today: 614.410.4553