When your near-decade career in public service includes helping execute the Dublin Irish Festival – the largest cultural musical festival in North America – your teammates naturally request that you lend your time and talents to putting on another show: Economic Development's annual Business Appreciation Day held annually in March.
Dublin's Business Appreciation Day is a chance to celebrate the companies and employees that make Dublin such a thriving business community. With the help of City of Dublin team members from Development, Community Events, and City Council, Economic Development hosts a mini road show, touring Irish bands to 10 different office sites across the City for a lunch hour performance – complete with a chance to answer trivia, win gift cards to local businesses, and get in the St. Patrick's Day spirit.
This popular event was canceled last year – the first of many such casualties in 2020. Fast forward to 2021, when our team was determined to find a way to safely celebrate in lieu of canceling once again. As with most things in the post-COVID world, we were faced with a series of challenges requiring us to fundamentally rethink the Business Appreciation Day program: how can we reach Dublin's employee base to say "thank you," while still making the outreach meaningful, engaging, and fun? How can we still support our local business community? Is it possible to find a way to interject music into the workdays for a mood-booster?
One thing I love about my team in Economic Development is our commitment to serial innovation; constantly questioning the status quo and how we can do things more efficiently and with true purpose. And inspiration for innovation can come from anywhere: in this case, in personalized videos delivered by email.
After making a small donation to my alma mater (shout out to BGSU) they sent me a super short, personalized video using a platform called ThankView. After a meeting with the ThankView team (including a NYC transplant and Sales Manager from Dublin, Ohio) we were impressed by the platform's ability to personalize content, build better relationships through creative videos; promote events; and thank those who matter the most: in this case, the employers and employees who call Dublin home.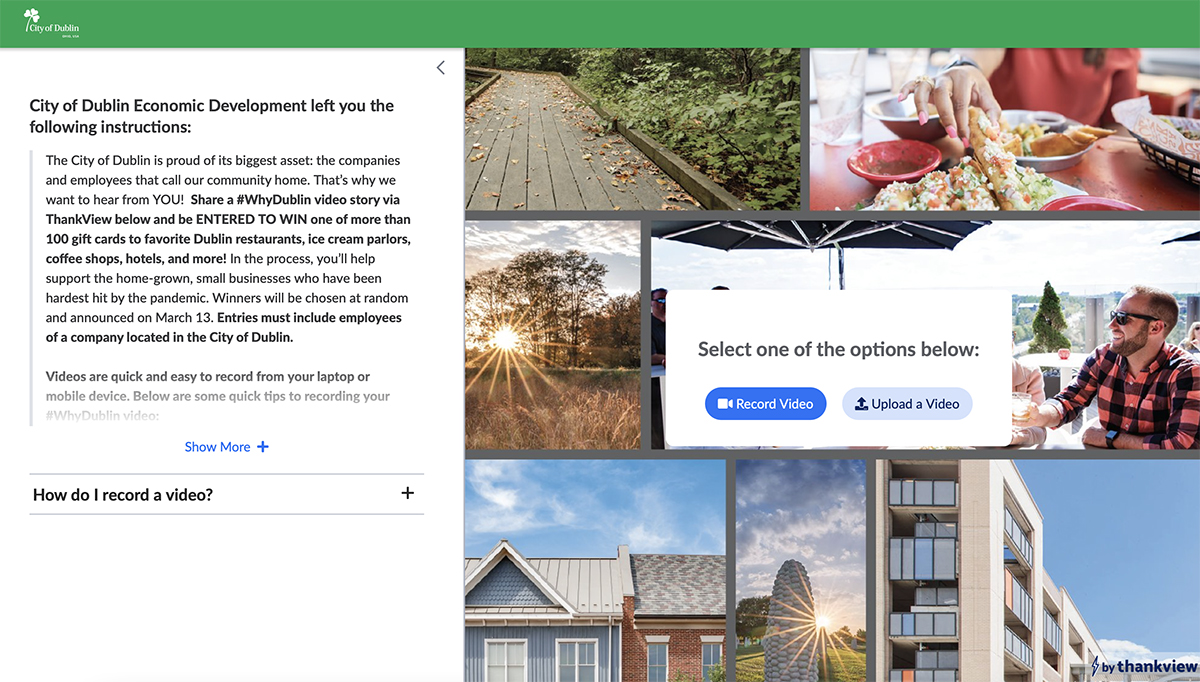 So Business Appreciation "Day" will look a little different this year in Dublin, Ohio, and that's a good thing; as our ability to reach more workers and more employers went up about 800% through the ThankView platform. In addition, it will give us the opportunity to hear from our companies and workforce directly, utilizing the platform's video procurement tool, to share their #WhyDublin stories with the City of Dublin not just on one day, but year-round. With every #WhyDublin video that is submitted, participants will be entered to win one of more than 100 gift cards to favorite Dublin restaurants, ice cream parlors, coffee shops, hotels, and more. In the process, this year's celebration will actually increase engagement while supporting the home-grown small businesses who have been hardest hit by the pandemic.
While much of our approach will be virtual, our team will still be around, masked up, delivering 5,000 pairs of sunglasses and a specially crafted playlist to help employees of Dublin companies power through their work days, because let's face it, there are brighter days ahead in Dublin.
And while the rules around gathering have changed with the COVID19 pandemic, our level of appreciation and gratitude for our workforce never will.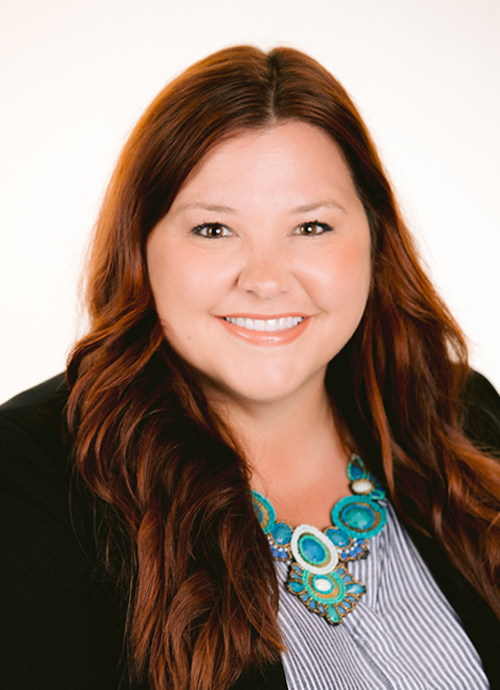 SARA O'MALLEY
Economic Development Administrator
To learn more about our Business Appreciation Day celebration and outreach in 2021, please email somalley@dublin.oh.us.