Columbus 2020: Leading EDJE
When you name your Midwestern company Leading EDJE during a high-tech revolution, better remember two things: First, bring the goods. Second, bring an attitude to match.
For Leading EDJE CEO Joelle Brock, the company name means a serious commitment to custom solutions, staff learning and—surprisingly—laughing at least once every hour. Invite the staff and family to a picnic at the Columbus Zoo, and 91 people attend. Need a babysitter for your junior geek? EDJE colleagues are there to help.
Where does the EDJE come from? The acronym stands for Erica Dave Joelle Enterprises, using the first names of founders Erica Krumlauf, chief operating officer; Dave Michels, chief technology officer, and Joelle herself, but the edginess reflects strategy, culture and committed listening.
Founded 10 years ago, Leading EDJE expects to employ 50 fulltime by the end of this year, and it uses no contract or part-time staff. It provides custom software development, project management and embedded developers onsite to help clients like Safelite, Donatos and Crown Search Services.
Columbus 2020, JobsOhio and other groups have helped connect Leading EDJE to emerging enterprises here, where software breakthroughs may be essential to job growth, Brock says.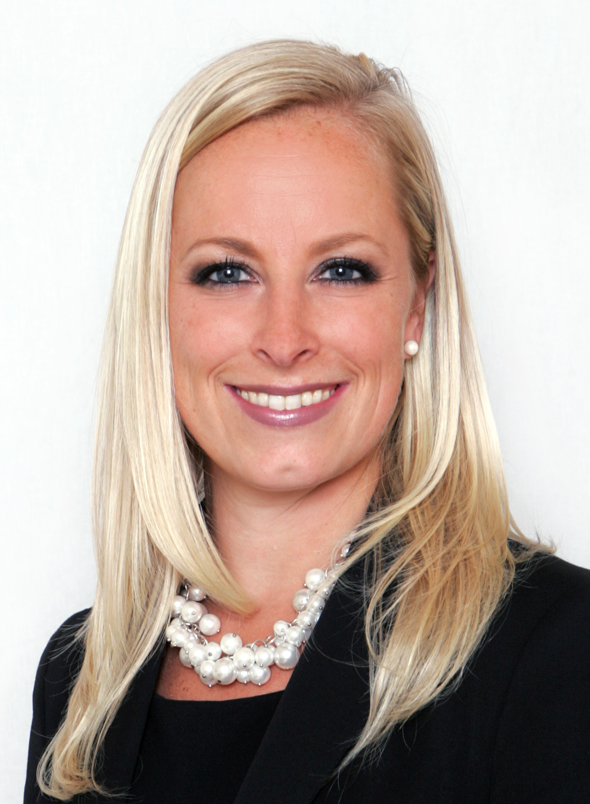 RACHEL RAY, AICP
Economic Development Administrator
Tech companies like Leading EDJE embody the spirit of Dublin's IT workforce development initiative – a commitment to ongoing training, education, problem-solving, and fun. Thanks Joelle Brock for your leadership in the Columbus Region's tech community!