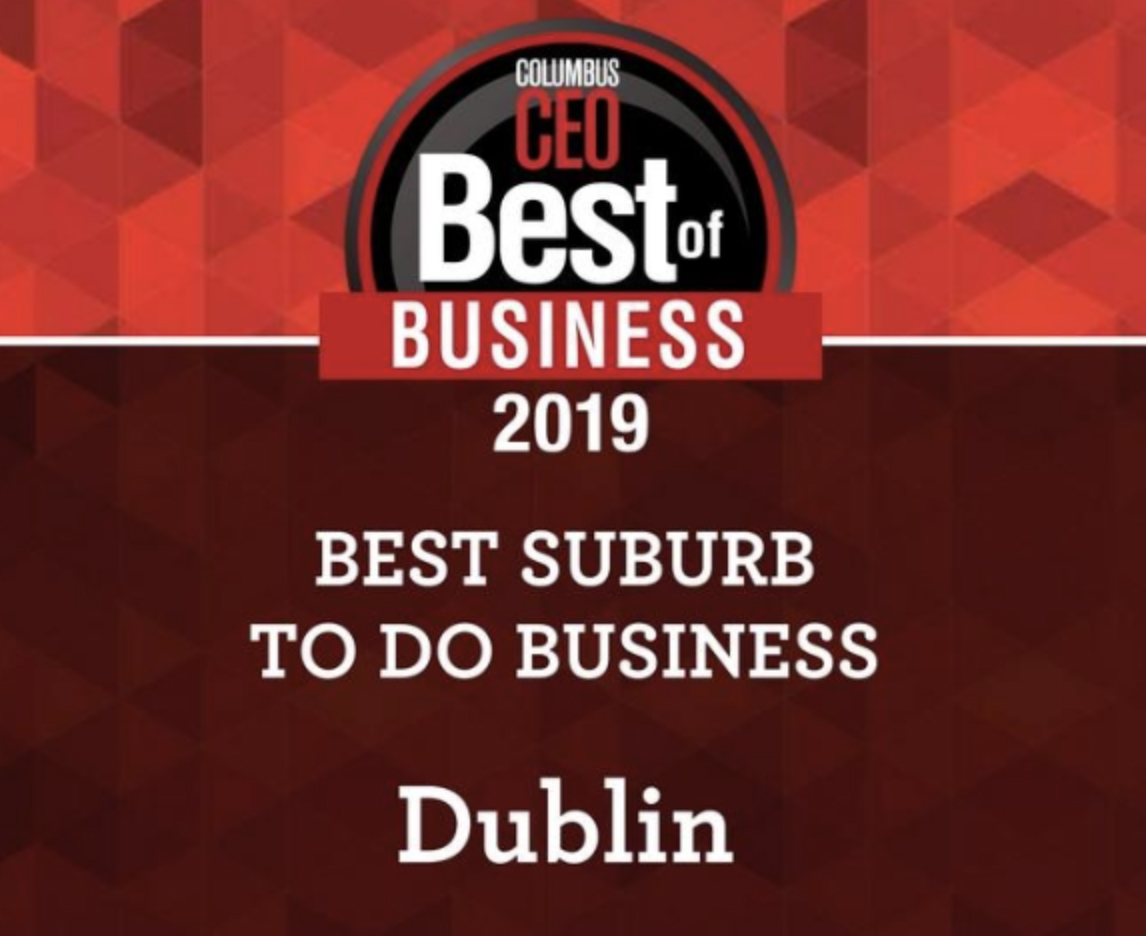 For the ninth consecutive year, the readers of Columbus CEO magazine have voted the City of Dublin as the Best Suburb for Business. The City of Dublin is honored to receive this recognition of success from those who work, live and do business in Dublin.
"We consistently focus on creating the right environment for businesses to thrive here in Dublin," says Colleen Gilger, Economic Development Director for the City of Dublin. "To earn this recognition year after year is an extremely rewarding validation of everything we do on a daily basis and the strong partnerships we have with our corporate citizens."
With a national reputation for quality development and managed growth, Dublin is home to 4,300+ businesses, a 100 Gig fiber optic network, a highly-educated workforce and more than 7 million square feet of office space.
According to Columbus CEO, this year's poll attracted a record 68,000 votes, with readers weighing in on 85 categories in 11 sections: business support services, education, financial, food and beverage, health care, legal, meetings and events, personal perks, real estate, workforce and Best of the Rest. Voting occurred from May through July. Click here to read all of the results.