Summer is quickly approaching and after more than a year of quarantine, many of us are looking forward to getting away. While summer vacations might look and feel a little different, they can still be enjoyed with safety guidelines in mind. What should you expect when you hit the road this summer? The tips below will help prepare you for a healthy, happy and enjoyable summer vacation.
If you're vaccinated, be prepared to prove it: Be sure to check ahead of time whether your destination requires a vaccine passport, negative PCR test and/or quarantine. Be sure to look up the current domestic and international travel guidelines to stay informed, and keep your documentation on hand while you travel.
Continue to follow all guidelines: The CDC recommends that fully vaccinated travelers should still wear a mask when traveling, stay 6 feet away from others when possible and continue to wash your hands often or use hand sanitizer.
Search for a rental car first: If you're planning a flight-hotel-car rental
type of trip, flip it on its head and look for the rental car first. Rental cars are in short supply, and are going for double or triple what they normally cost. So check on cars first and book early.
Book in advance: Summer getaways are often a time for spontaneity, but it may be wise to book in advance this year. Do some research first, and make a list of all the attractions and restaurants you want to visit. Then find out if they have a reservation or ticket system in place so there aren't any surprises when you arrive.
Purchase travel insurance: Cancel-for-any-reason policies are often more expensive, but they may give you reassurance during this time of uncertainty. This may be the first vacation since the onset of the pandemic, so peace of mind might be worth the added cost. Many airlines are currently offering flexible tickets for an additional fee.
Dine at local restaurants: It has been a very difficult year for the restaurant community. While traveling, consider dining at locally-owned restaurants for a taste of the local flavor and to truly experience the destination. Have patience, though, as the hospitality industry has been hit hard and is experiencing labor shortages, which might result in longer wait times and slower service. 
Take the Bucket List Challenge! Whether you're traveling or staying home this summer for a "staycation," the Bucket List Challenge invites you to complete one item from your bucket list (a list of things you want to do before you die). Make a list of things you would like to do while on vacation and put a plan in place to do it. Whether it's going parasailing in Aruba, swimming with dolphins in the ocean, or visiting the Columbus Zoo, when you actually fulfill a goal from your bucket list you will increase confidence in yourself and enjoy a sense of accomplishment. Go ahead, live one of your dreams this summer!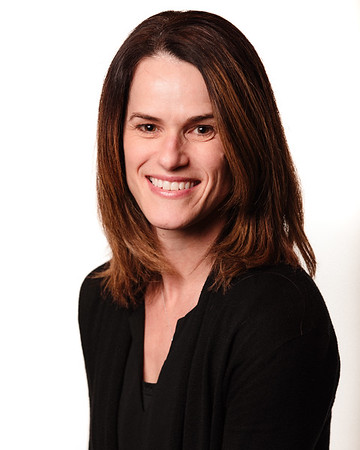 MOLLIE STEINER, M.S.
Recreation Administrator for corporate and community wellness
FitBiz– Show your employees that you care about their health and empower them to make positive choices.  Whether you choose one program or several, your investment will benefit both your employees and your bottom line.
Call Mollie Today: 614.410.4553