From early in my career, I've learned the value of one key lesson, relationships simply matter. From my first role as a fundraiser @BGSU and every role thereafter, I refined the ability to relate to people. It made my work meaningful and gave me a true purpose of helping others. It's that ability to build rapport that helped me land this role exactly a year ago. So what did I learn? We don't just call people when we need something, when it's their time for a "touch base" or when we need to simply check a box. Economic Developers take relationships to a whole new level. I've become the biggest cheerleader of our companies' successes, and solution-focused when they have a problem. But the journey to becoming a strong external ally starts with your internal team. And they have poured into my success over the past year; empowering me to make the right decisions in line with the @City of Dublin's goals. If you haven't already, I encourage you to connect with the rest of Team Econ Dev: @Colleen Gilger, @Rachel Ray, @Tammy Brown, and @Emily Goliver, and enjoy this list of My Year in Review: The Top 10 Lessons I Learned Working in Economic Development:
1- Never Stop Prospecting…Especially During a Pandemic
Learning about Economic Development amidst a global pandemic was valuable. Why? It put my six months of fierce on the job training to the test. The basics of this profession have never been more crucial. Business Retention and Expansion, or in other words, taking care of our companies in Dublin, became our team's core mission in a pandemic economy. What companies were in trouble? What companies needed connections, access to emergency funding or PPE? The team at @One Columbus helped me understand the value of connectivity from a regional perspective, helping our companies gain quick access to training grants, top talent, @JobsOhio and other valuable resources.
2- Thought Leaders Harness Brand Marketing
A community, company or campaign is only as strong as its brand. Economic Developers can use their curiosity and thought leadership as a new approach to brand marketing. Actively listening to our companies in BRE meetings offered key intel in navigating their challenges and by far workforce was at the top. Our Econ Dev Team saw an opportunity for a workforce success story, so we created one: Dublin Reality Check. Content was strategically created around one overarching goal: Make Dublin a Midwest IT Magnet. An entire marketing campaign was created to attract companies and talent to Dublin, and Team Econ Dev owned it! In industries crowded with competitors, it's necessary for many companies – and in our case, communities – to plan and launch brand awareness campaigns that elevate their organization and help them to retain and grow market share. According to Columbus Business First, it's working, with 45 percent of the companies who leased space in Dublin last year being centered around tech.
3- It's Time to Tackle Talent
And I've learned ALL aspects of Talent: DEI (diversity, equity, and inclusion), population growth, talent pipeline, and infrastructure including affordable housing…you name it, and Economic Developers are trying to solve it. The social justice movement influenced and improved our focus in so many strategic ways, starting as an impetus for our Dublin Reality Check events to begin tackling the unconscious bias in workforce. Thanks to @Doug McCollough and @WITI for their thought leadership and partnership in talking about real people navigating true bias and how we can recognize and support them through it. How we too, no matter our age or race, can recognize our own bias and be the voice of true change. Another key lesson came in the way of the @OEDA Basic Course where I learned from @Lisa McDaniel, a family sustaining wage is $26/hour. Many of the available jobs in our community pay less than that. Upskilling talent is going to be vitally important in a post-COVID19 workforce to support not only our talent pipeline, but our families as well.
4- Technology is Accountability
Prior to joining Team Econ Dev, there was one tool I was not privy to: Microsoft Teams. I was more of the "CC everyone and cover my bases" type of gal until I learned there was a better vehicle to open communication. With project cards, video chats, instant messaging and more, Microsoft Teams lays the groundwork for employees, even cross-departmentally, to be "on the same page." Our Team's culture of transparency was crucial to our unified and quick response to COVID19. Also quite valuable while integrating into this new role, I had immediate access to the notes and project cards of my predecessor to better understand where relationships lie, what challenges were historically faced, and who internally could help guide the conversation. Shout out to @Kyle Kridler in setting up a smooth transition with your Teams skills! And to quote the great @Jeremiah Gracia, "If it's not on Teams, it never happened!"
5- Execution is Everything
Starting with a strategy. The only time I remember using the word "execute" more was during bunt offense in college (former student athlete here). To execute, you need a defined strategy, clear goals, and the road-map to get there. In other words, you need an expert in the field; someone with a clear vision on what can and should be. This came in the way of one of my teammates and mentors, @Jeremiah Gracia. It also came in the form of a six sigma black belt on our team, @Rachel Ray. Rachel motivates our team toward greatness, utilizing one page strategy sheets from our Team Playbook (yes this is a real thing, and yes our entire team operates using baseball analogies). Execution is our secret sauce to meaningful and timely progress, and we rely on @Audrey Carmichael at Six Disciplines to help our team stay close to our vfo's (vital few objectives). It's that follow through philosophy that makes Team Dublin stand out from the pack.
6- Exposure Leads to Ambition
If you're exposed to more, then you start to expect more. I joined a team that was in the home stretch (another baseball analogy) of a record breaking year. How can you impact a team that's already at the top? I learned very early from a team mentor, @Jeremiah Gracia, that greatness isn't a goal, but being elite is. We chip away at singles and doubles, but sometimes you'll catch one over the fence. With 14 Economic Development Agreements signed, 3,200 jobs retained and the largest income tax commitment in Dublin's history, I'd say Team Econ Dev reached elite status in 2019. It's that success that is carrying us through the current economic climate and that will continue to motivate us to swing for the fence.
7- Storm Chasers Tackle Innovation
Thanks to @Jeff Dickson of @Alloy, I've come to appreciate Team Econ Dev's commitment to serial innovation. An Alloy, Non Routine Leadership approach to being, quite frankly, cutting edge. Leaders innovate. They harness new ideas and point others towards innovation and new solutions- recognizing and rewarding powerful change, instead of advocating for the status quo. It's part of our culture, and why so many look to our team and Dublin to lead in a pandemic – the ultimate non-routine situation.
8- Go for the Team Championship, not the MVP
The depth of knowledge on Team Econ Dev was incredible. More than 75 years of combined industry experience was sitting at the table when I came on board. The team embraced my lack of industry experience and embraced my strong relationships and brand marketing experience to make an immediate impact. I quickly began to tackle social media strategy, polishing presentations, and adding professional elements to our workforce events. The team taught me about strategy, the development process, zoning, fiber optics, incentives, you name it! I was, and continue to be, a sponge and a shadow. We all have different strengths, interests and contributions. But more importantly, we're motivating each other to grow. I am less interested in being a standout star out of the gate and more interested in contributing to the greater good of our team. Thanks to @Scott Hilbert for the analogy!
9- Understand the Importance of Support
Economic Developers understand how to tap into their resources to get through everyday challenges. They are the connectors, doers, and problem solvers. They connect around caring- not just as a soft skill, but as a leadership requirement. They value, "I hear you," and "you are not alone" and serve as bridge-builders for companies facing a new reality. They embrace empathy as a practice, the outcome of true emotional intelligence. As the fearless leader of Team Econ Dev, no one embraces this more than @Colleen Gilger. Over the past year, I've watched her inspire our team to dream more, learn more and become more, both as a working mom and as a female trailblazer in a predominately male profession. I've learned that no matter the hierarchy of your role, be the kind of leader who cares and who isn't afraid to ask for more.
10- Power of Partnerships
My success over the past 365 days wouldn't be possible without the connections, partnerships and relationships I've made not only in the past year, but throughout my near decade career in public service. It's been a privilege getting to learn this industry, meeting all of you, and making meaningful change in a City that has nurtured my growth. As @Jeffry Harris said to me today, "Welcome to the Family of Economic Development!" A special thanks to Dublin Mayor, @Chris Amorose Groomes and Dublin City Council for their support, Dublin City Manager, @Dana McDaniel for grabbing a casual cup of coffee with me two years ago that motivated me towards a public service career pivot, and @OEDA and @IEDC for their continuing education in this profession. As the self-proclaimed "Pollyanna" on Team Econ Dev, here's to another great year!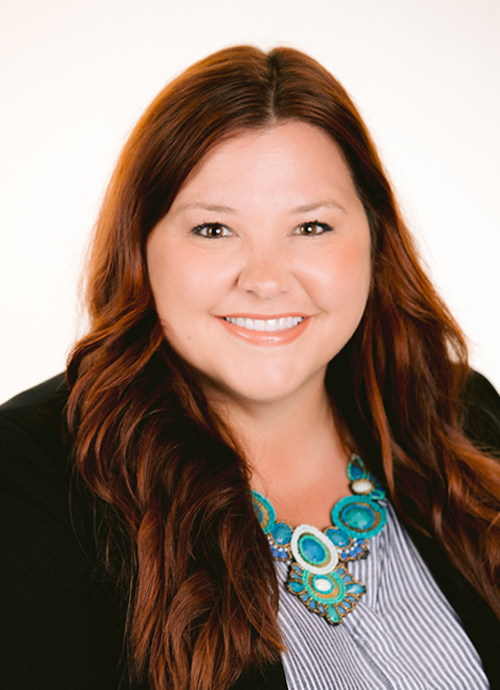 SARA O'MALLEY
Economic Development Administrator
Sara O'Malley began her career at the City of Dublin in 2012 as an Events Specialist for the Division of Community Events, specializing in public and media relations, social media strategy, brand marketing and more. She developed extensive relationships with the Dublin business community through her role supporting corporate sponsorship for the City's flagship event, the Dublin Irish Festival. The largest event of its kind, the Festival estimates a three-day economic impact to the Central Ohio region at $8.5 million. In 2019, Sara transitioned to the Economic Development Team as an Administrator with relationship responsibilities in the City's Bridge Street District (including historic Dublin) and the Perimeter Commerce District. Sara earned a Bachelor of Science in Journalism with an emphasis in Public Relations from Bowling Green State University.