Emotional Wellness is not just about being happy all of the time. It refers to an awareness, understanding and acceptance of your emotions and your ability to manage effectively through challenges and change. Emotional awareness can be likened to a check engine light on a vehicle. If you don't pay attention to the warning light, you may soon be on empty or break down without a way to re-charge. Paying attention to your feelings helps you understand where they come from and hopefully accept that they are valid.
This month, take time every day to check in with yourself and how you are feeling. If your emotional state is positive, why are you feeling that way? Did someone or something make you happy? Try to incorporate more of those things every day. Surround yourself with things or people that make you feel positive. If your emotional state is negative, what is spurring that? Was it something that happened to you or something you did? Take steps to redeem the situation and make it right. Even if you can't correct it, at the very least you have learned how it makes you feel.
We all go through times when we feel down, stressed or anxious. Most of the time these feelings disappear over time. Some days are good, some days are bad. But sometimes feelings develop into more severe problems. If you feel like you just can't shake it, reach out to someone you trust for help or consult a healthcare provider.
Try a FREE wellness class this month to focus on your emotional wellness!
RISE, DON'T FALL INTO AUTUMN with City of Dublin Yoga Instructor Stephanie
October 14, 2021 from Noon – 12:30 pm
As days get longer and temperatures get cooler, we find ourselves inside more. But that doesn't mean you have to slow down. In this practice you will focus on using muscles that help you rise, lift and reach as you raise your awareness, mood and energy.
Register in advance: https://us02web.zoom.us/meeting/register/tZckdeurqj4rGdF2uoZXlHIJtYN3mCHUrt7V
FALL INTO FITNESS AND HEALTH with OSU Health Coach Lindsay
October 21, 2021 from Noon – 12:30 pm
As we move into the heart of fall, learn new tips, recipes and activities targeted to keep you going during this busy time of the year!
Register in advance: https://osu.zoom.us/webinar/register/WN_f2WnWFsdQFurAaGfwrem3g
Take the October Workplace Wellness Challenge!
This month, carve out time every day to be aware of your emotional state and focus on your health. Each work day features a quick, easy to-do activity that can be done at your desk or in the workplace. Grab a co-worker and do them together – the more the merrier! Follow along the challenge on The City's LinkedIn Page or download a copy of the Workplace Wellness Challenge here.
Like friendly competition? Track your progress at the end of the month via the survey form below to be entered to win free FitBiz goodies! Each activity completed = 1 entry.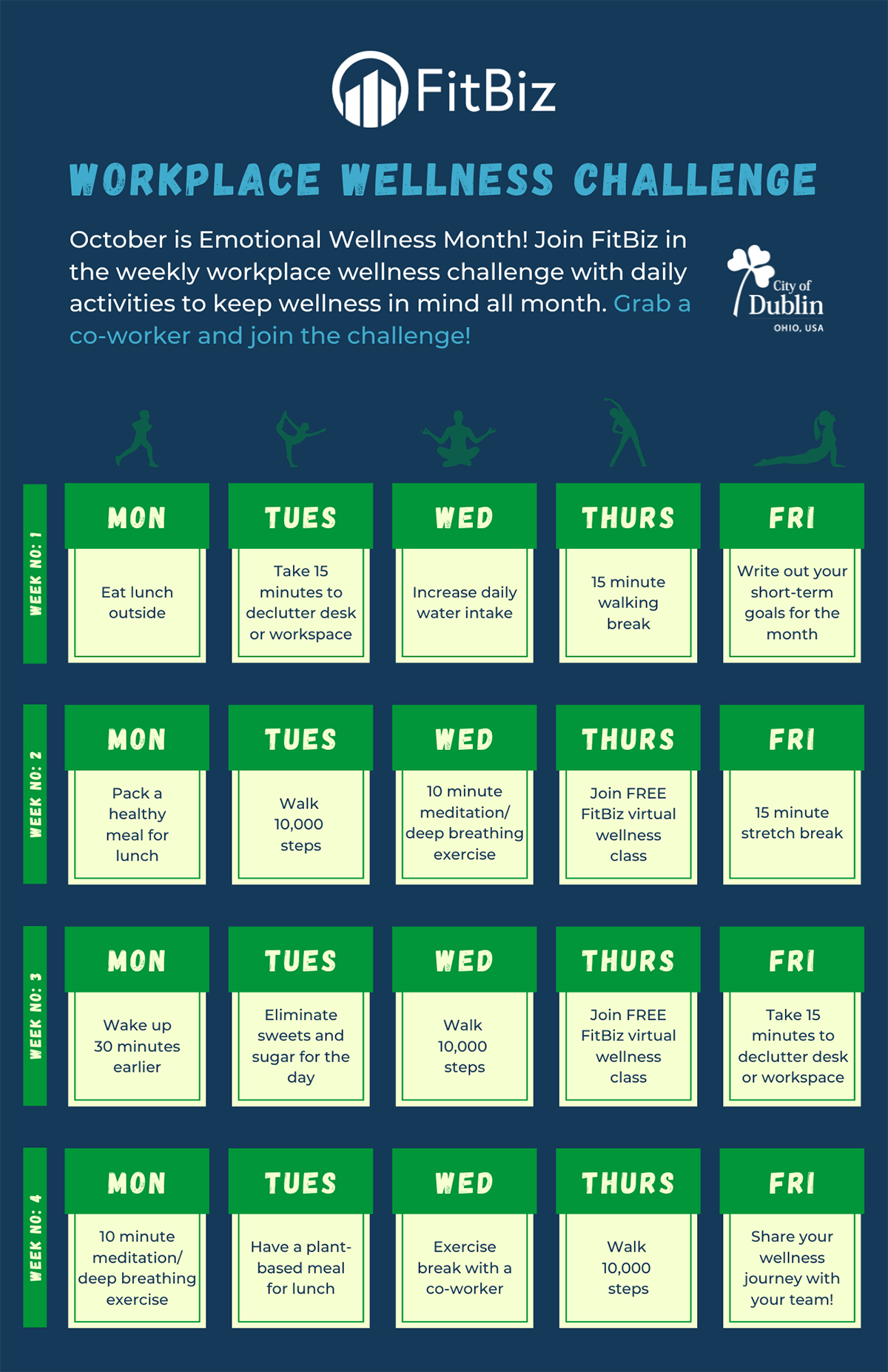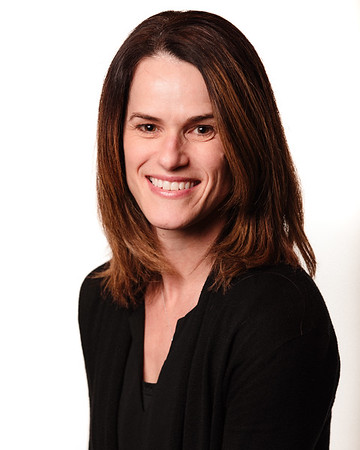 MOLLIE STEINER, M.S.
Recreation Administrator for corporate and community wellness
FitBiz – Show your employees that you care about their health and empower them to make positive choices.  Whether you choose one program or several, your investment will benefit both your employees and your bottom line.
Call Mollie Today: 614.410.4553