Spring is here and local farmers markets are beginning to open as the weather turns warmer and we are able to get outside. Farmers markets are excellent places to get fresh, healthy food directly from the grower. And besides being fun, they provide a tasty nutrition boost to your diet while also supporting your local community.
There are few joys greater than snacking on just-picked berries or biting into a farm-fresh juicy tomato. Eating a healthy diet with plenty of fruits and vegetables can help lower your risk for heart disease and some types of cancer, maintain or reach a healthy weight, and keep your body strong and active. But there are many other benefits, too. Here are five reasons why you should make it a habit to visit your local farmers market and enjoy all the season has to offer.
Farm Fresh: Fruits and vegetables you find at the grocery store are often several days old and have been shipped across country or shipped in from other countries before they even reach the produce aisle. Most of the produce sold at farmers markets have been picked that morning or within a day or two.
Peak Flavor and Nutrition: The fresher the produce, the better the taste. Just-picked produce contains maximum nutrients and vitamins, and many farmers use organic methods to grow their fruits and vegetables.
Better Variety and Cost: There's a frequent assumption that produce from farmers markets is more expensive than those purchased from grocery stores, but studies show this is generally not true. Seasonality and location may affect pricing, but even when produce does cost a little more, see the reasons above!
Support your Community: Growers are small local businesses and most farmers market produce is grown within 100 miles of the market. Shopping at farmers markets supports your local farmers and keeps the money you spend closer to your neighborhood.
Convenient, Fun & Kid Friendly: The farmers market is a great place to gather and add more steps to your day! Visiting is a fun family activity, and you can meet members of your community. They are also kid friendly and often times pet friendly! Let your kids pick out something new to try, then let them help prepare a meal or choose a snack based on what caught their eye. Some markets even offer entertainment and classes, making it a terrific way to spend a weekend morning or evening!
Take the Rainbow Challenge! Local farmers markets are springing up everywhere and now is the perfect time to focus on eating as many different fruits and vegetables from the colors of the rainbow as you can. Fruits and vegetables come in about seven different colors, and each one of these colors provides a different set of health promoting properties. Challenge yourself to eat at least one fruit or vegetable from each category, and see how vibrant and colorful you can make your plate or bowl.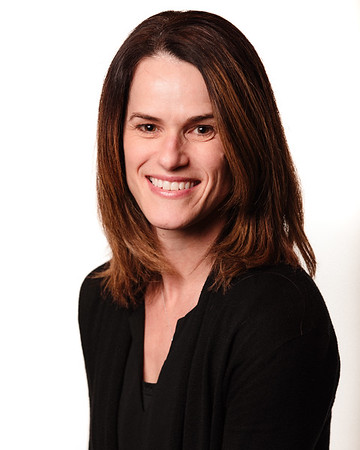 MOLLIE STEINER, M.S.
Recreation Administrator for corporate and community wellness
FitBiz– Show your employees that you care about their health and empower them to make positive choices.  Whether you choose one program or several, your investment will benefit both your employees and your bottom line.
Call Mollie Today: 614.410.4553