'Tis the season of giving! But when you're feeling overwhelmed and struggling with everything on your to-do list, the reality is you're probably not thinking much about helping other people. But volunteering your time, money or energy doesn't just make the world better — it also makes you better. The very act of giving back to your community boosts your happiness, health and sense of well-being.
Helping Others Feels Good
When you help others, it can promote physiological changes in the brain linked to happiness. This "helper's high" is a byproduct of endorphins that get released and make you feel happier.
It Gives You a Sense of Purpose
Volunteering or giving to others enhances your overall sense of purpose and identity by making you feel rewarded, fulfilled and empowered.
Giving Helps Keep Things in Perspective
Helping others, especially those less fortunate than yourself, can help to put things into perspective and make you feel more positive about your own circumstances.
It's Contagious
People are more likely to perform feats of generosity after observing another do the same. This ripple effect can inspire dozens of individuals to make a difference.
You'll Boost Your Self-Esteem
People who give have higher self-esteem and overall well-being. The benefits of giving and volunteering also depends on your consistency. The more you do it, the more confidence you'll gain.
You Become a Glass Half-Full Type Person
Having a positive impact on someone else could help you change your outlook and attitude. Experts say that performing acts of kindness boosts your mood and ultimately makes you more optimistic and positive.
The Good Stuff Starts Immediately
This isn't one of those things where you have to put in serious effort before you see results. Paying it forward can benefit you the second you act with compassion. You'll start to feel better instantly and for one selfless moment, your mind isn't worried.
10 Easy Pay It Forward Ideas
Pay for the person in line behind you at the drive-thru.
Donate old towels or blankets to an animal shelter.
 Say "hi" to the person next to you on the elevator.
Let someone go in front of you in line who only has a few items.
Tell someone they dropped a dollar (even though they didn't). Then give them the dollar.
Leave unused coupons next to the corresponding products in the grocery store.
Write a kind message on a mirror with a dry erase marker for a co-worker or family member.
Leave a box of goodies in your mailbox for your mail carrier.
Compliment three people you talk to today.
Send a gratitude email to a co-worker who deserves more recognition.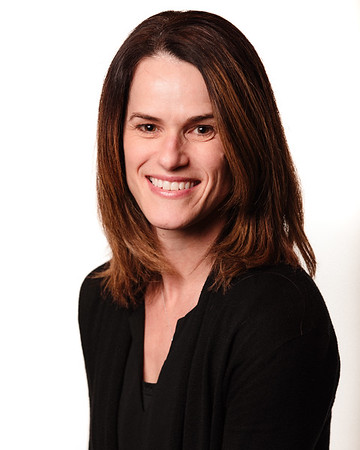 MOLLIE STEINER, M.S.
Recreation Administrator for corporate and community wellness
FitBiz – Show your employees that you care about their health and empower them to make positive choices.  Whether you choose one program or several, your investment will benefit both your employees and your bottom line.
Call Mollie Today: 614.410.4553