With all of the unknowns and changes still happening around us, the need to take care of yourself is as important as ever. That's why the City of Dublin and our partners at Ohio State University are excited to offer a series of FREE wellness classes to Dublin businesses and employees this fall! As part of the Fall FitBiz Wellness Series you can participate in free, 30-minute virtual sessions that are meant to educate and inspire you. Grab a co-worker or your entire team and register for one class or all six! Below are ways for you to "fall" back into your wellness routine!
FUELING YOU AND YOUR FAMILY
with OSU Health Coach/Dietitian Jessica
Healthy eating for the family can be challenging and overwhelming. Join Jessica as she gives you tips and strategies to fuel your family more efficiently and help ease the stress of healthy eating.
Sept. 16, 2021 from Noon-12:30 p.m.
ENERGIZING BOOTCAMP
with City of Dublin Fitness Instructor Sara
Take 30 minutes to get moving and raise your energy level to power through the rest of your workday. Be inspired as you go through a series of bodyweight and cardio intervals that will leave you feeling refreshed and energized!
Sept. 23, 2021 from Noon-12:30 p.m.
RISE, DON'T FALL INTO AUTUMN
with City of Dublin Yoga Instructor Stephanie
As days get longer and temperatures get cooler, we find ourselves inside more. But that doesn't mean you have to slow down. In this practice you will focus on using muscles that help you rise, lift and reach as you raise your awareness, mood and energy.
Oct. 14, 2021 from Noon-12:30 p.m.
FALL INTO FITNESS AND HEALTH
with OSU Health Coach Lindsay
As we move into the heart of fall, learn new tips, recipes and activities targeted to keep you going during this busy time of the year!
Oct. 21, 2021 from Noon-12:30 p.m.
MAT PILATES
with City of Dublin Pilates Instructor Andrea
Get ready to feel long and stable! In this class, you'll hold movements that build stability and strength throughout your core and in the muscles closest to your spine.
Nov. 4, 2021 from Noon-12:30 p.m.
TAKE A RELAXATION BREAK
with OSU Health Coach Amanda
Learn about and try relaxation strategies for stress management, such as deep breathing, visualization and progressive muscle relaxation. This is a great mid-day break leading up to the stress of the holiday season!
Nov. 18, 2021 from Noon-12:30 p.m.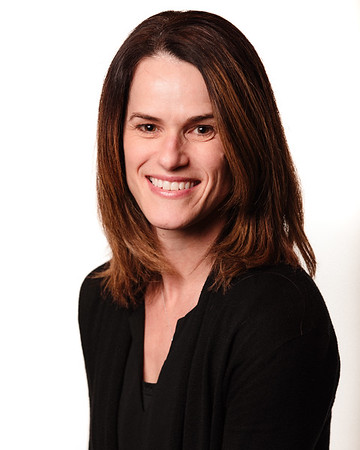 MOLLIE STEINER, M.S.
Recreation Administrator for corporate and community wellness
FitBiz – Show your employees that you care about their health and empower them to make positive choices.  Whether you choose one program or several, your investment will benefit both your employees and your bottom line.
Call Mollie Today: 614.410.4553