Pandemic Weight Gain – How to lose the "COVID 19"
Last spring, jokes about gaining the "COVID 19" were good for a laugh. More than a year into the pandemic, however, nobody is chuckling about the weight they've gained during quarantine. While plans to scale back restriction, and vaccinations make us hopeful and happy, stepping on the scale might not. Because under those t-shirts and comfortable pajama pants, the COVID-19 weight gain has taken over.
We know how it happened. While sheltering in place and working from home, we ate more and exercised less. Although light-hearted jokes about this phenomenon made us feel that we aren't alone, it's not so funny when we are struggling to fit into our work clothes again.
So how much weight have Americans really gained since the first stay-at-home orders were issued over a year ago? A survey conducted by the American Psychological Association found that 61% of adults reported experiencing undesired weight changes, with more than 2 in 5 (42%) saying they gained more weight than they intended. Adults reported gaining an average of 29 pounds.
Great … so now what? Changing diet and exercise habits can feel overwhelming. Here's how to set the stage for weight loss success:
Put on real pants. Your work-from-home uniform of sweatpants and leggings aren't doing you any favors. Put on a pair of jeans or dress pants – you'll start to notice when they get a little tighter and it will remind you to make different choices.
Stick to a schedule. Plan what and when you'll eat, and plan regular exercise time. And pencil it into your work schedule. When you write things down, you're more likely to stick to your goals.
Don't get hung up on weight. Focus less on the numbers and more on what you can do to be healthier. Reach for nutritious foods, get some movement every day, and get plenty of sleep.
Be patient and be kind to yourself. It's easy to get discouraged if you don't feel like you're losing weight quickly enough. The whole world has been coping with a difficult past year. Go easy on yourself and remember that small progress is still progress.
Take the Fresh Air Challenge!
Spring is here and it's a great time to dust off those walking shoes and get outside! The Fresh Air Challenge invites you to walk outside for 20 minutes each day for the next 30 days. Find a way to take your walk every day, hot or cold, rain or shine. Bring a water bottle if it's hot out. Grab a coat or umbrella if it's cold or stormy. Walking outside in nature will not only help to burn calories but it will relax and clear your mind too. If you have to miss a day, just walk 40 minutes the next day. You can do it!
Watercooler Wellness
Resources you can start sharing today to help encourage wellness in your organization. Share in an email, around the watercooler or in the breakroom. Little reminders go a long way.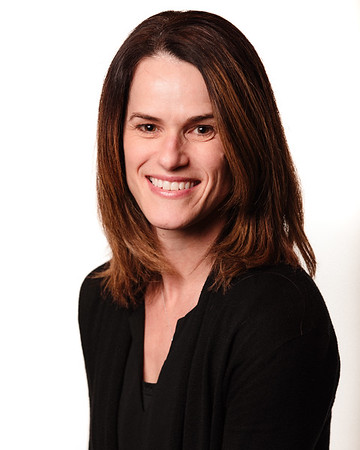 MOLLIE STEINER, M.S.
Recreation Administrator for corporate and community wellness
FitBiz– Show your employees that you care about their health and empower them to make positive choices.  Whether you choose one program or several, your investment will benefit both your employees and your bottom line.
Call Mollie Today: 614.410.4553