Q: What's your favorite place to have a meeting in Dublin outside of the office?
A: Coffee at Starbucks in Historic Dublin (outside if possible), lunch at Dublin Village Tavern. Did I mention that one of my focus areas is Historic Dublin?
Q: What are you most proud of accomplishing as part of the Dublin Economic Development team?
A: I don't want to get ahead of myself here, but we are piloting the Commercial Façade Improvement Program this year in Historic Dublin. Through our many engagements with stakeholders in Historic Dublin, our aim was to create a program that would assist small businesses who wish to reinvest in their buildings and storefronts. This program offer's up to a $15,000 matching grant for commercial historic buildings in Dublin's Historic Core. We hope to have a few successful projects in 2018 and carry the program on to future years. More information about the program can be found at: https://www.econdev.dublinohiousa.gov/facade-improvement-program/
Q: What's your biggest concern right now, from an economic development standpoint?
A: Allow me to dust off my crystal ball. This is a tough question, but one of the reasons that makes this profession both challenging and exciting. I believe the way in which we work today and the way in which we will work in the future (5, 10, 20 years) is going to change drastically. Historically, we've seen these changes over longer periods of time, such as the Industrial Revolution and more recently with the internet age. We're now entering the digital age which brings about some great opportunities but also threats. Artificial intelligence, automation, cyber security, machine learning, driverless vehicles just to name a few. It sounds like we're reading out of a science fiction book, but these technologies and systems are here today. I believe this will have a big impact on the way in which people live and work in our future. As a society/workforce, continuous learning will be more important than ever to keep up with the rapidly changing economy. Gone are the days of hanging your hat on a four year degree.
Q: What are you most excited about this year?
A: The City's new corporate wellness program, FitBiz that just launched in 2018. To our knowledge, this is the only municipal run wellness program targeted at assisting local employers with delivering fitness/wellness programs for their employees. Our Team continues to challenge ourselves to answer the question, "What is the Dublin difference?" What programs and services will continue to set ourselves apart from other communities and add value to our businesses? Our hope is that FitBiz can help our local employers to enhance their culture along with attracting and retaining their talented workforce. Find out more about FitBiz at: https://www.econdev.dublinohiousa.gov/fitbiz/
Q: When you're talking to a business owner who's not very familiar with Dublin, what is something that usually surprises them about the City?
A: Most recently, I'd have to say the work we're doing with Marysville and Union County on the US Smart 33 project. Many people/businesses are not aware of the autonomous vehicle testing and opportunities that will be occurring along US 33 between Dublin and the Transportation Research Center in East Liberty.
Q: Why Dublin?
A: It's our state of mind. There is a culture and mentality in Dublin that wants to continuously push ourselves to always get better. I'm truly amazed with the leadership in our businesses, residents, City, schools, non-profts, developers and the list goes on. Dublin is a community that dreams big and has a drive for success. It's a special place.
Q: What's your monopoly piece, and why?
A: Scottie Dog. I'm part Scottish and full of energy.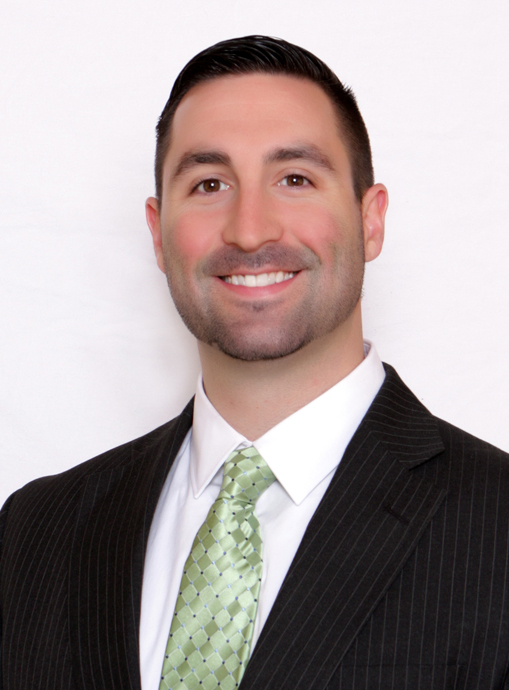 Kyle M. Kridler
MPA, Economic Development Administrator
Kyle Kridler originally joined the City of Dublin as an Intern in the Office of the City Manager in 2010. Since then, he has served as the Management Assistant with the City of Westerville, then came back to Dublin in 2014. He made a transition from the City Manager's Office and  joined Dublin's Economic Development Team in February of 2016.