Q: What are you most proud of accomplishing as part of the Dublin Economic Development team?
A: One of my proudest accomplishments since I started working with the City of Dublin's Planning Department 11 years ago has been bringing the Bridge Street District to life after spending several years working with the community to establish the vision and then lay the ground work for developers like Crawford Hoying and major stakeholders like the Columbus Metropolitan Library to implement catalytic pieces of the plan. Since I moved to Economic Development in 2015, I've been able to use this planning and land development experience to evaluate the City's land assets across the community and work on creating strategies to assist with attracting new investment to Dublin. This involves gathering utility data, studying the sites to understand development capacity (how much development can fit on a site given zoning and practical constraints), identifying barriers to development and how they can be overcome, and making the City's land as "shovel-ready" as possible.
Q: What are you most excited about this year?
A: I am really excited about the launch of the Dublin City Schools' Emerald Innovation Campus. Our team has been working with the facility's director, Kristy Venne, since she came on board last fall, and have been helping her make connections with the Dublin business community. It's exciting how many companies are interested in exploring partnerships with the school to provide relevant, real-world career exposure to the students. I can't wait to see the long-term positive impact the Emerald Innovation Campus will have on Dublin's emerging workforce.
Q: When you're talking to a business owner who's not very familiar with Dublin, what is something that usually surprises them about the City?
A: I think they're often very surprised by the range of services that are available just by virtue of being a Dublin corporate citizen. Beyond the services that our Economic Development team provides (assistance with real estate/site searches, marketing assistance, workforce development, business development opportunities, connections to grants and financing resources…), we have many, many partners in our network that provide significant value to our companies. We also have the Dublin Entrepreneurial Center, volunteer resources, corporate wellness programs, police and safety services, and other City services geared toward our companies, and it's our job to help the business community become aware of and take advantage of these programs.
Q: Why Dublin?
A: Between exceptionally high quality of life and an unmatched level of service, Dublin truly is the "global city of choice" referenced in the City's vision statement. The City's vision and leadership over the years has resulted in programs, services, and development such as Dublink fiber optics, the Bridge Street District, the new Ohio University Dublin campus that ensure our community is responsive to the needs and dreams of our residents (current and future) and corporate citizens. We also never rest on our laurels – we're always exploring and adapting to the next wave of trends and innovations.
Q: What's your favorite part of your job?
A: I really enjoy getting out of my office and meeting on-site with our companies. I learn something new every day, and I never fail to be amazed by the innovation in our own backyard. We all pass by Dublin's hundreds of commercial buildings every day, but not everyone has the opportunity to go inside and see the truly fascinating work that happens in our community. Even better is when I get to connect our companies with one another, or connect them with the Dublin City Schools or other partners to multiply the community impact.
Q: What's your monopoly piece, and why?
A:  Scottie Dog. I love dogs – my rescue pup, Bailey, was my first baby before my daughter came along a year ago.
Q: What else would you like people to know about Economic Development, yourself or Dublin?
A: Economic Development is much more than incentives, ribbon-cuttings, and headline-making headquarters searches. It's about facilitating the conditions that allow business, government, and community leaders to come together, solve problems, and generate new ideas that improve the entire community's quality of life.
I'm fortunate to serve on the best Economic Development team around, because we challenge each other to constantly innovate, evaluate our progress, and make sure we're being highly responsive to the specific needs of our stakeholders. As a problem-solver by nature and a planner with a passion for community development, this is what gets me up in the morning, and makes me excited to come to work each day: making a positive impact on our community.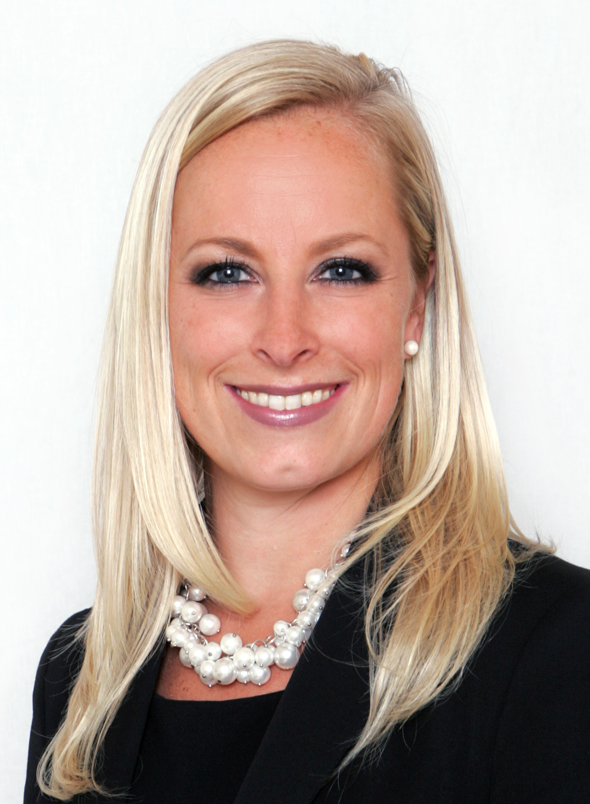 Rachel Ray
AICP, Economic Development Administrator
Rachel Ray began her career at the City of Dublin as an intern in 2007 and was hired as a Planner in 2008. After 8 years in the Planning Department working on significant development projects including the Bridge Street District, Rachel transitioned to the City's Economic Development Division in July 2015, where she is excited to work on adding vibrancy to Dublin's great places with Dublin's corporate citizens and talented workforce.